Post Brunch Update 2/13/11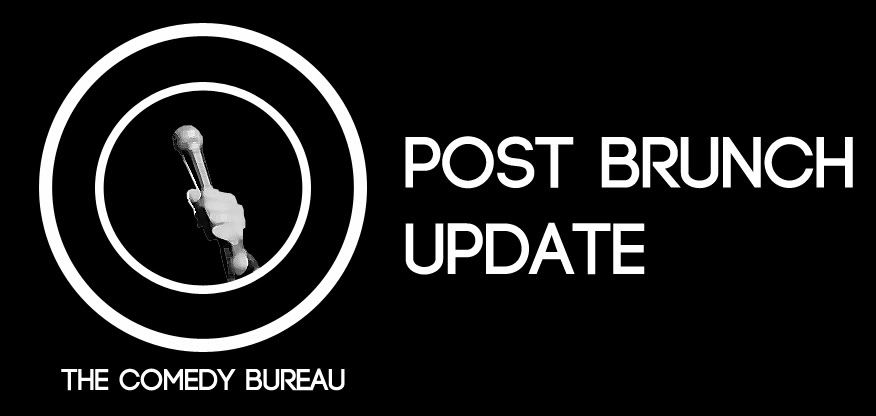 1) A Letter to Neil Hamburger.  In this article, some people forget that it's comedy and are personally offended, which, in very sparing occasions, I can understand, but what about holding five old fashioned glasses with various cocktails, over greased hair, and an ill fitting suit is serious?
2) Montreal Just for Laughs Callbacks start tomorrow.  Here's the schedule thus far.
3) At the Comedy Central Stages this week: Set List w/Troy Conrad pilot taping on Tues. and Smartest Man in the World LIVE w/Greg Proops.  BOTH FREE at 8PM.  Call (323) 960-5519 for reservations. 6539 Santa Monica Ave., Los Angeles, CA
4) Live Tweeting the Grammys, you better believe that a multitude of jokes will be posted tonight and the Comedy Bureau will be there for all of it.  Follow @thecomedybureau for the funny tonight instead of just watch the Grammys sans commentary. 
5) Tonight's COMEDY CRAWL–
Jeff Garlin's Combo Platter @ UCB Theatre 6PM $2 (stand by only)
Harland Williams @ Irvine Improv 7PM $22/2 item min.
ASSSSCAT @ UCB Theatre 7:30PM FREE
Comedy Barre @ Barre Vermont 8PM FREE/2 drink min.
perestroika @ Bar Lubitsch 8:30PM FREE
French Toast @ Taix 8:30PM FREE
Comedy Night @ Chatterbox 9PM FREE
Top Story Weekly! w/Damien Fahey and Matt Manser @ iO West 9PM $5
Sunday Sunday Sunday-FAILentine's Edition @ The Improv Space 9:30PM FREE
6) OPEN MIC RUN 2/13/11
PALMS 8572 Santa Monica Blvd., West Hollywood, CA/Starts 6PM 
SUNSET GRILL 7439 W. Sunset Blvd., Hollywood, CA/Starts 7PM/one item min.
SAL'S COMEDY HOLE 7356 Melrose Ave., Los Angeles, CA/Starts 6PM/one item min. 
MARTY'S/THE OPEN MIC 7351 W. Sunset Blvd., Hollywood, CA (walk up Martel past Big Mama's and Papa's)/5PM to 11PM/$5/multiple sets allowed
7) Recently: The Grammys are on tonight.  Let's kick it off with what Sean Patton has to say about Lady Gaga.
8) I had my first brush with fame yesterday and totally acted nonplussed about it like a famous person would.  The only thing missing in this equation: $$$$ (like… any of it).
Report 00114
THE COMEDY BUREAU/@thecomedybureau