Morning Debriefing 3/18/11
1) Yeah, comedy is an art form… The Village Voice thinks so.
2) Today is the postmark deadline for Film and Live Performance submissions to the LA Comedy Festival.
3) LA's own Garfunkel and Oates being written about in Toledo.
4) The Ultimate Free & Cheap LA Comedy List 3/20-3/26.  Thanks Wisepix.
5) So, apparently, there's a comedy club in Santa Clarita… The Comedy Stop… Investigation to follow.
6)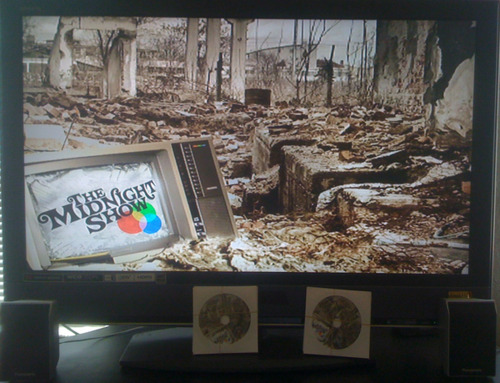 The Midnight Show on your TV… It could be possible…
7) Tonight's COMEDY CRAWL
Jimmy Dore @ Flappers Claremont 8PM $15/2 drink min.
Tea Time w/Heather Thomson @ Hollywood Improv Lab 8:30PM $5 
Stood Up Friday Night @ Moving Arts Theatre 10PM $5 
Second Column Podcast LIVE @ Hollywood Improv Lab 10:30PM $5 
The BEATdown @ UCB Theatre Midnight $5 
8) OPEN MIC RUN
SET LIST @ FLAPPERS BAR 102 E. Magnolia, Burbank, CA/Sign-up 5PM/given set list to improv off of
iCANDY 1708 E. Broadway, Long Beach, CA/Sign-up 6PM/Starts 7PM/$3 min.
SILVERLAKE LOUNGE 2906 W. Sunset Blvd., Los Angeles, CA (Silverlake)/Sign-up (lottery) 6:30PM/Starts 7PM 
MAX BLOOM'S 200 N. Malden Ave., Fullerton, CA/Starts 7PM
GLENDALE DAYS INN 450 N. Pioneer Dr., Glendale, CA/Starts 8PM 
9) Though it's annoying to hear one-liners from homeless people, at least they don't use notes when performing.  That was refreshing.
Report 00147
THE COMEDY BUREAU/@thecomedybureau