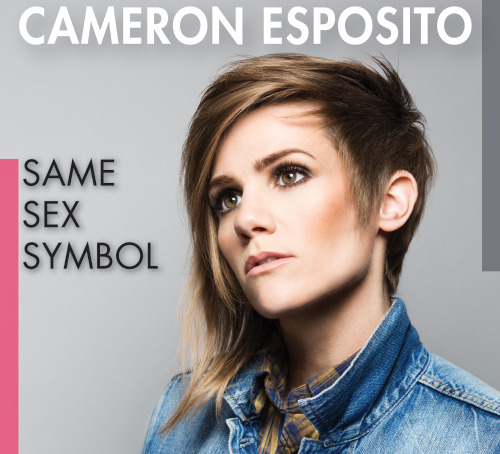 Kill Rock Stars has made their latest comedy release another good one following albums from Kurt Braunohler and Hari Kondabolu.
Cameron Esposito's album "Same Sex Symbol" is out today from their label and you should most certainly pick it up today along with all the accompanying buttons, stickers, and t-shirts.
Yes, there are Esposito Same Sex Symbol buttons, stickers, and t-shirts you can get in addition digital download or physical CD of Esposito's great, personal, heartfelt stand-up.